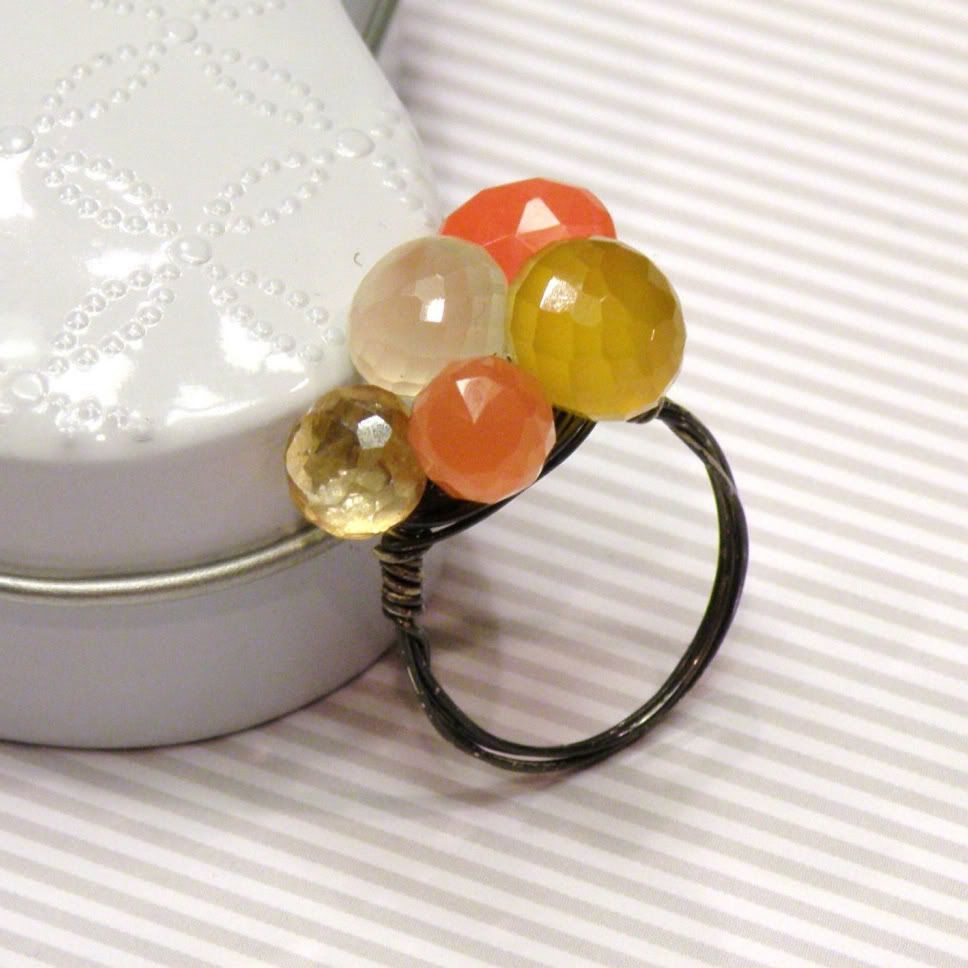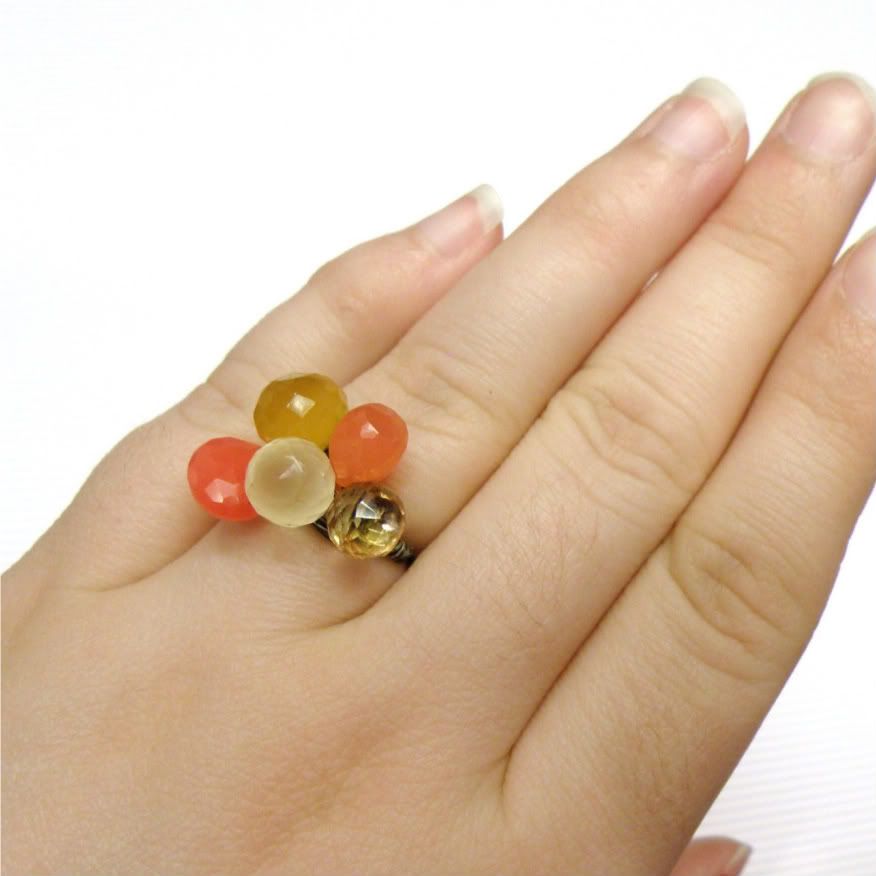 Welcome to the next installment in the BB Intoxicating Collection - jewelry inspired by irresistibly delicious fragrance. First introduced by BellaBejeweled in 2009, you will not find this gorgeous fragrance inspired jewelry any where else!

"Better than citrus or floral," this Alice ring is irresistibly chic. The juicy bouquet of genuine chalcedony gemstones features citrus flavors like tangerine, grapefruit, blood orange, and lemon. Frozen in time for you here, these handwrapped gemstone bouquets are serious statement pieces. There are 5 sizable gemstones on each ring! Any one of these gems would make gorgeous ring alone, but all together they take luxe to a whole new level.

The bouquet sparkles playfully on an oxidized sterling silver handmade ring. Remember to leave your ring size in the box below! (no size restrictions - half and quarter sizes are ok, too!)
Quirky and cool, the ring will give you a gorgeous pop of color for your fall wardrobe!