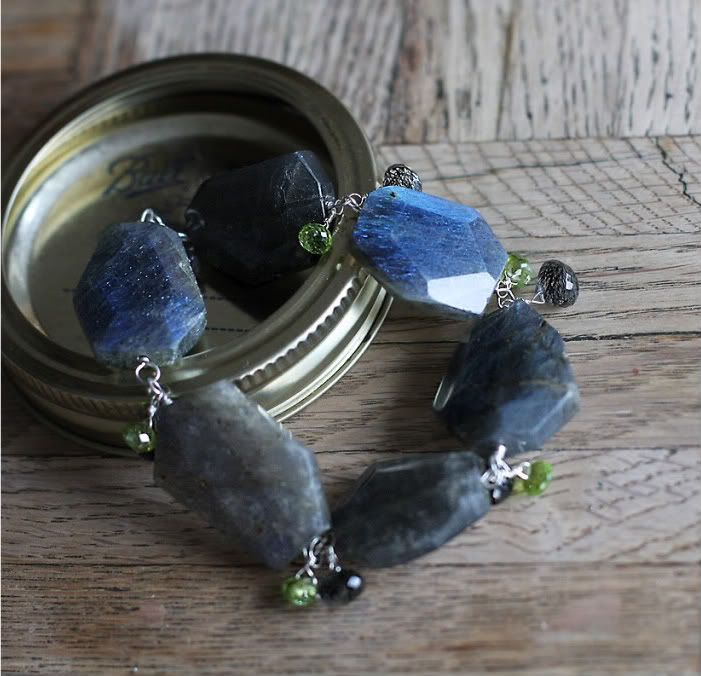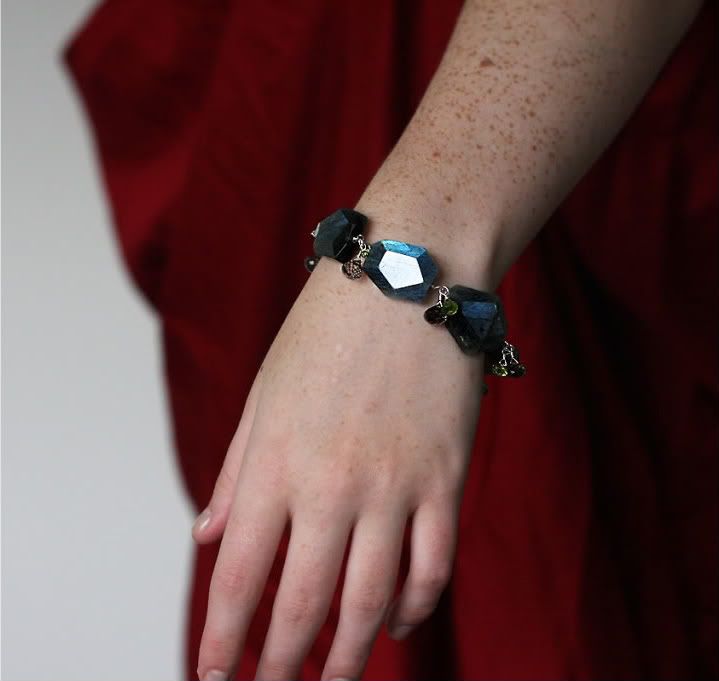 Model & Photo Credit:
SEA Photography



Absolutely stunning, high-quality faceted labradorite nuggets are individually wire wrapped in sterling silver to create this striking bracelet. The bright blue flash on these babies is incredible! With blue/green flash covering 99% of the surface of the stones, the effect is just fantastic. The bright peridot and tourmalinated quartz accents are the finishing touch - super sparkly green plays off the flashy labradorite, while the black patterns inside the tourmalinated quartz add a little mystery to the piece. You won't find another bracelet quite like this one!

The bracelet measures 7.5 inches, and we're always happy to alter length upon request. Made entirely with sterling silver and genuine gemstones, this bracelet is one of a kind. I hope you'll love it as much as I do!

*SOLD OUT*
Sorry, this bracelet has sold! Wishing for something similar? Why not request a bracelet custom-created just for you! Email us now for details.