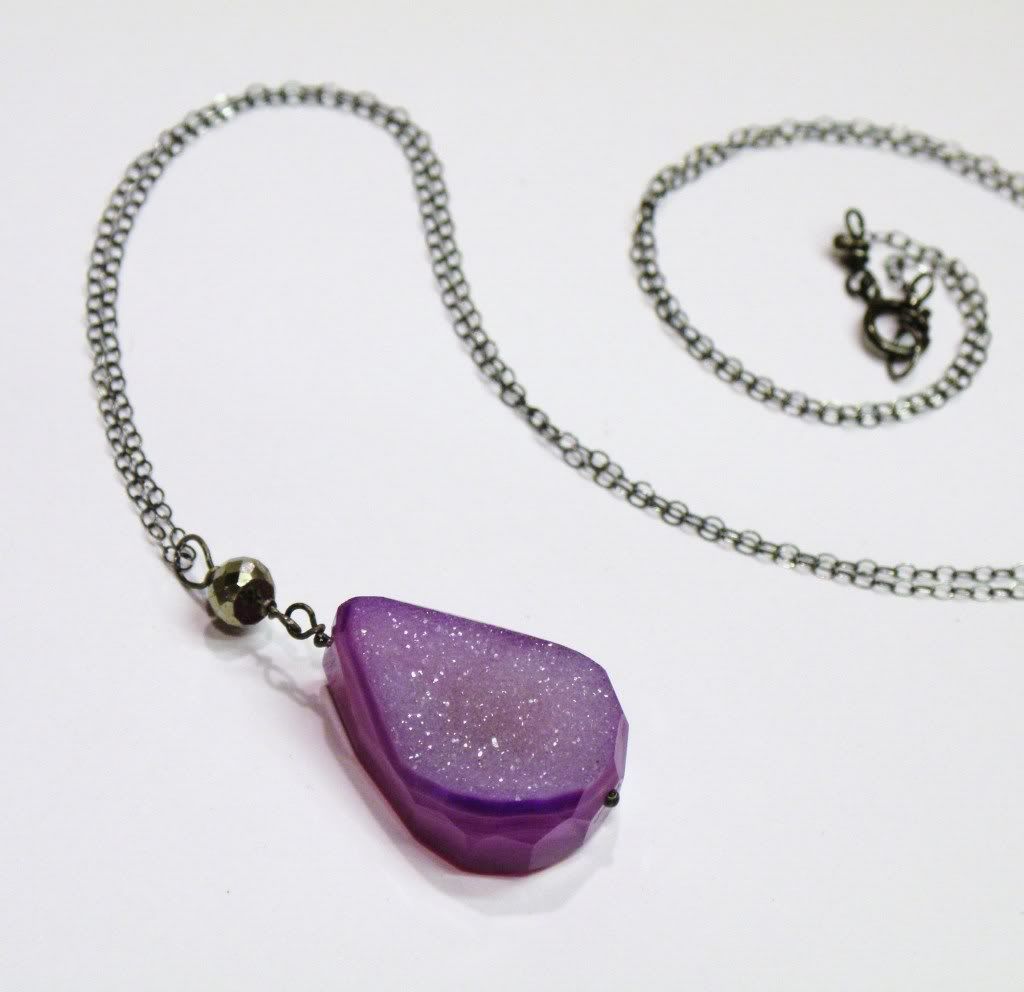 I'm excited to announce the addition of a brand new Weekend on the Rocks pendant, due to popular demand!

~ Purple Rain ~ (yes, that really is a cocktail) features a crazy-gorgeous, sparkling purple druzy drop accented by faceted pyrite. As with all Weekend on the Rocks Necklaces, this is a limited edition item.

Read more about the rest of the Weekend on the Rocks Necklaces now in their original listing. Or, if you love the necklace and are ready to check out, feel free to use the button below!