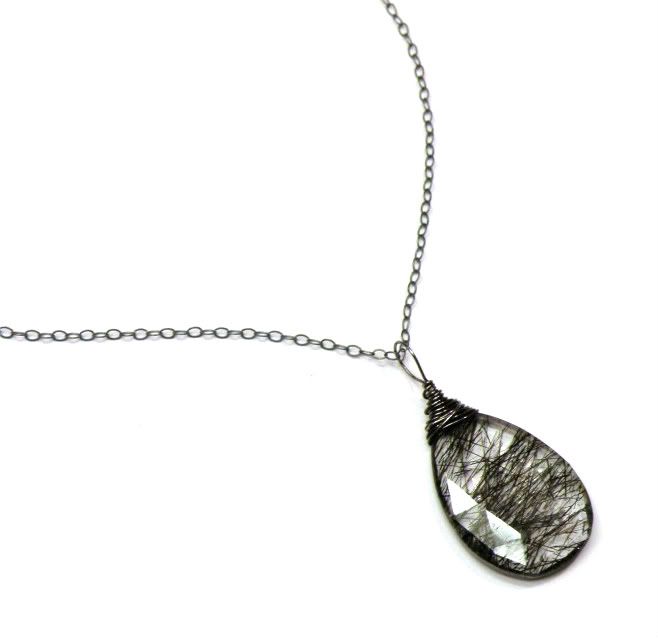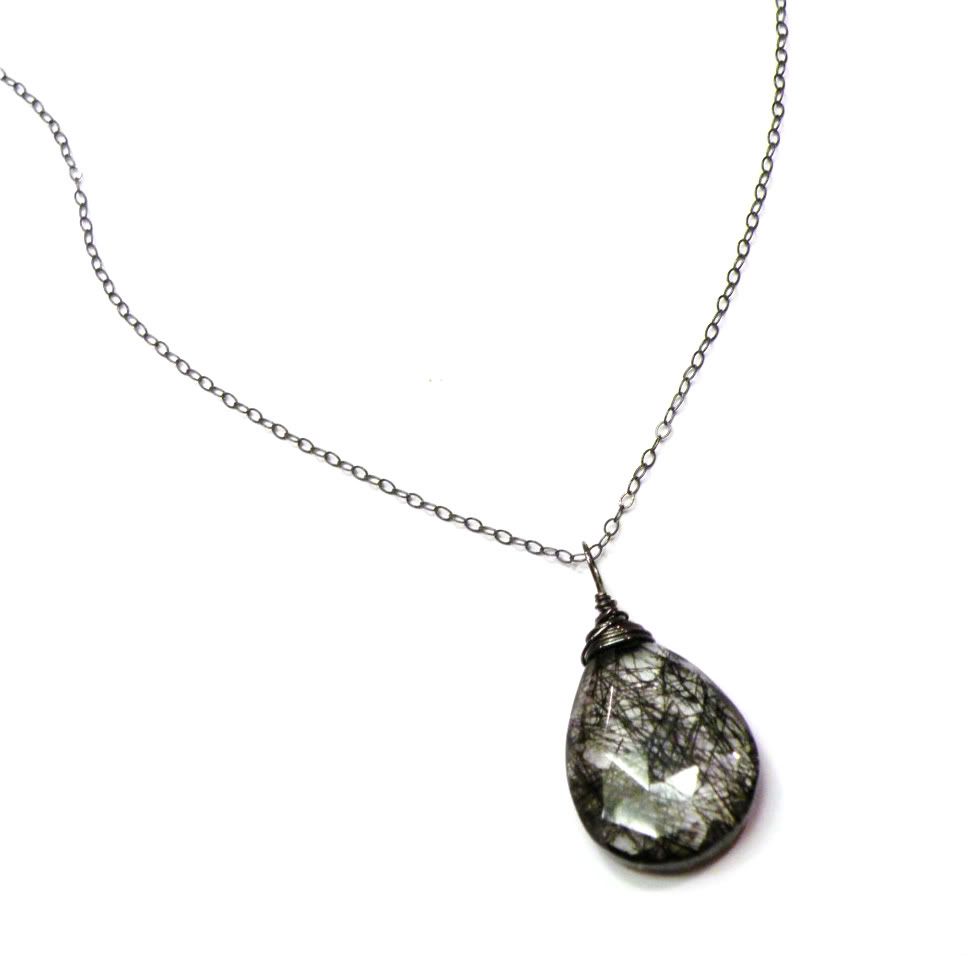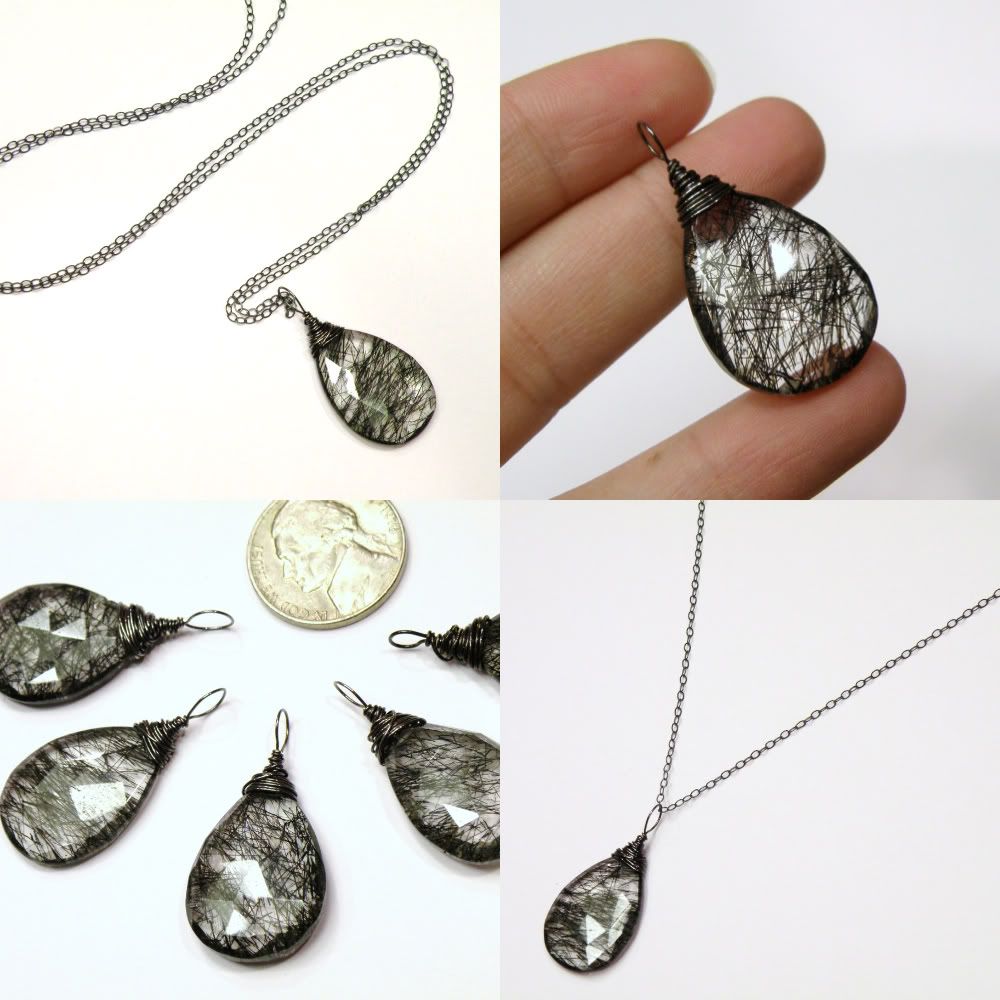 Dark, mysterious, breathtakingly beautiful.

The original Jasper necklace design was so popular that I wasn't sure if I'd have the chance to bring it to you online! The entire first collection of Jasper necklaces were all snatched up by friends and family, and this was also one of the most popular designs at TwiCon, selling out within a day of being put on the table.

One of my favorite gemstone suppliers was able to help me find more of the perfect stones, and I was so happy to be able to make this gorgeous design available to you online. The Jasper jewelry has continued to be a fan favorite, and it makes sense - the collection is gorgeous!

So when I saw a strand of these enormous, sparkling tourmalinated quartz pendants, I knew it was meant to be. I'm thrilled to bring you the newest addition to the Jasper collection - the Bold Jasper Necklace!

The necklace features an insanely high quality tourmalinated quartz gemstone, a much larger and bolder version of the original Jasper Necklace. Handwrapped in oxidized sterling silver, the necklace will come to you on a gorgeous oxidized sterling silver chain (length options are on the drop-down menu below).

Each piece is unique and equally fantastic. The pendants are shown in the last photo beside a US nickel for size reference. Choose below between short, medium, and longer chain lengths below. Makes a gorgeous statement alone, or layer it with your original Jasper necklace. No matter how you wear it, you can't go wrong with this twist on a classic design!

As of right now, I only have one strand of these gorgeous, enormous gems, so this particilar version of the necklace is a limited edition. If you love it, grab it now before they're all gone!