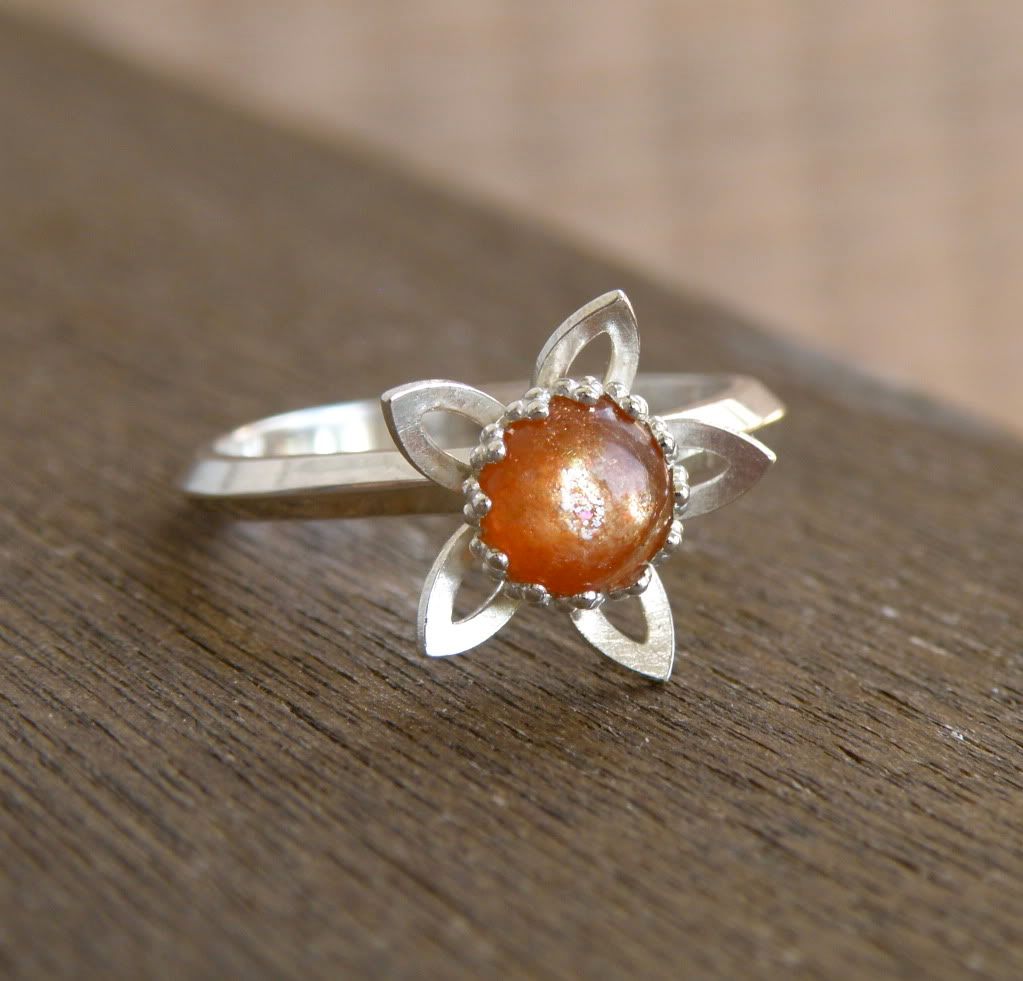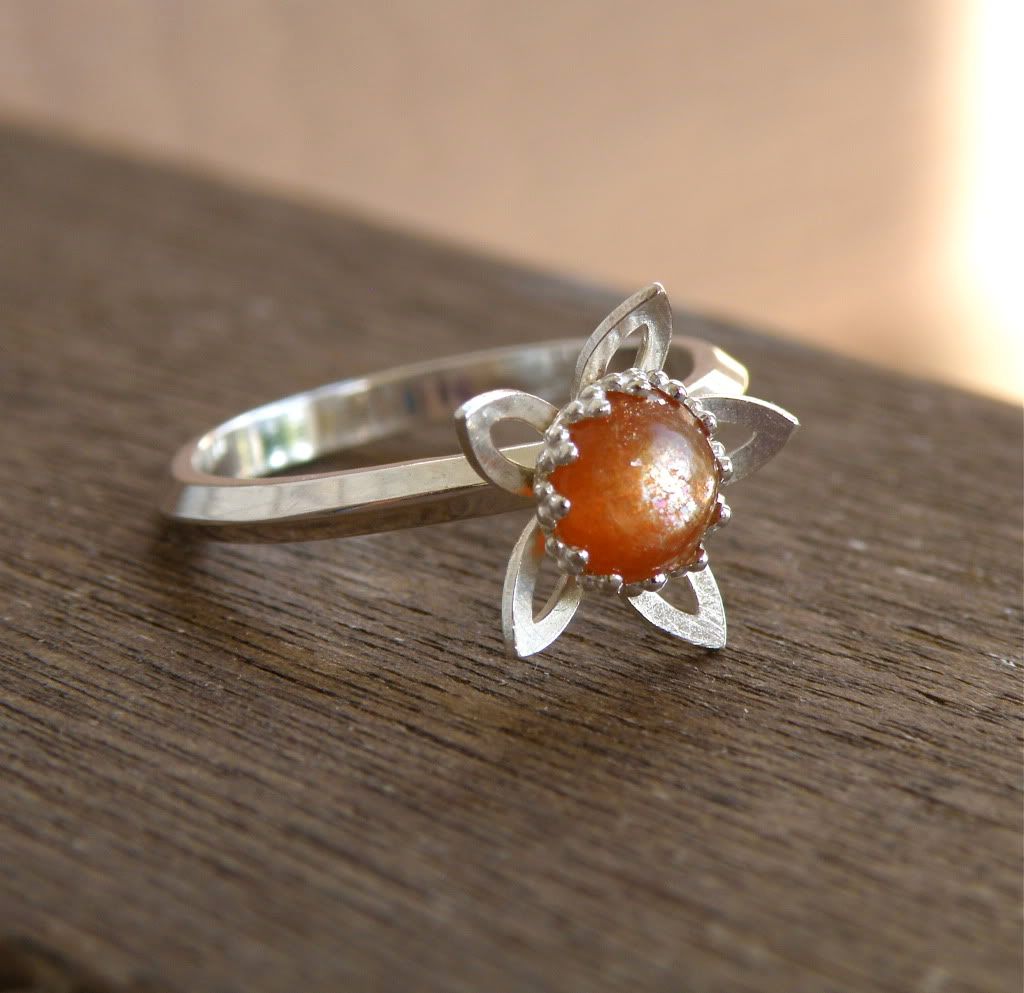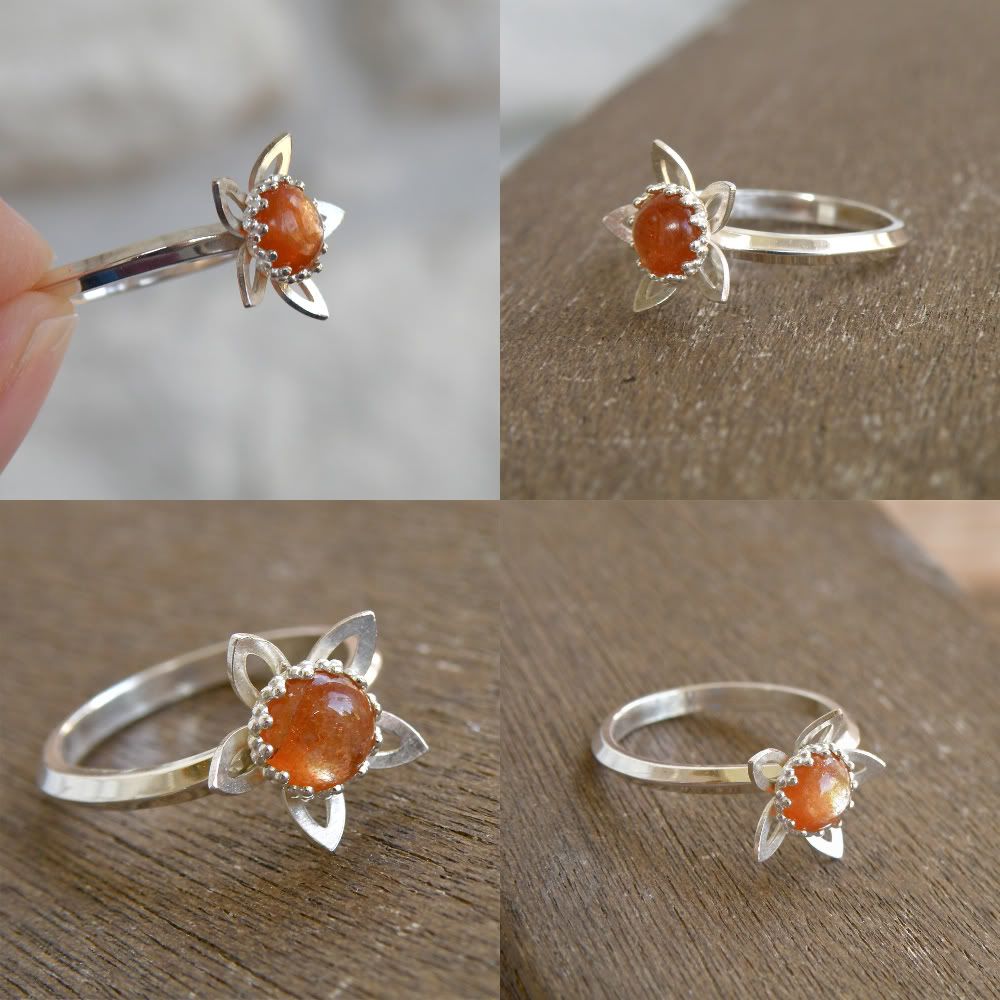 The American Lotus is a wildflower that thrives in watery areas of the southern US. Characterized by creamy petals and a bright orange center, these beauties run so rampant in Louisiana that some people consider them a nuisance, but I've always thought they benefitted the area with their bright, happy faces blooming anywhere water is found.

This enchanting ring is hand crafted in solid sterling silver and features a shimmering genuine sunstone gem at the center. The unique band will sit comfortably with other rings if you'd like to add it to a stacking set, or wear it alone as a sweet summer accent that will transition perfectly into fall.

Don't forget to type your ring size into the box below! Prefer to receive an adjustable ring? Just type "adjustable" where your ring size should be, and we'll take care of the rest!




Beautifully modeled by Hope (BellasFirstHope), the newest member of the BB team! Please join us in welcoming her to the family!