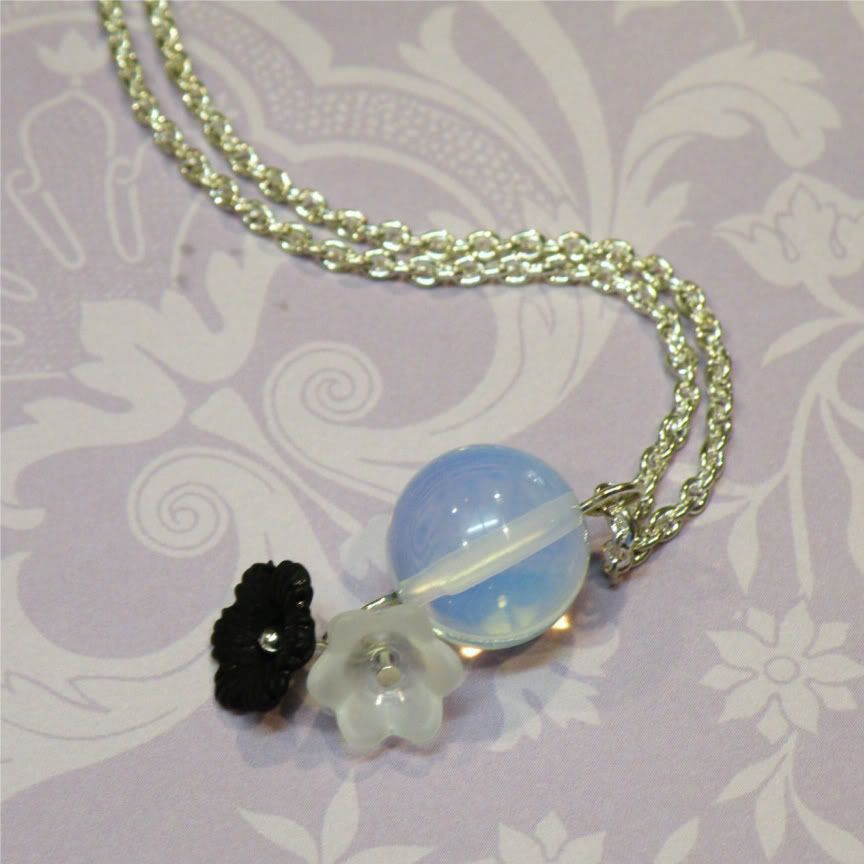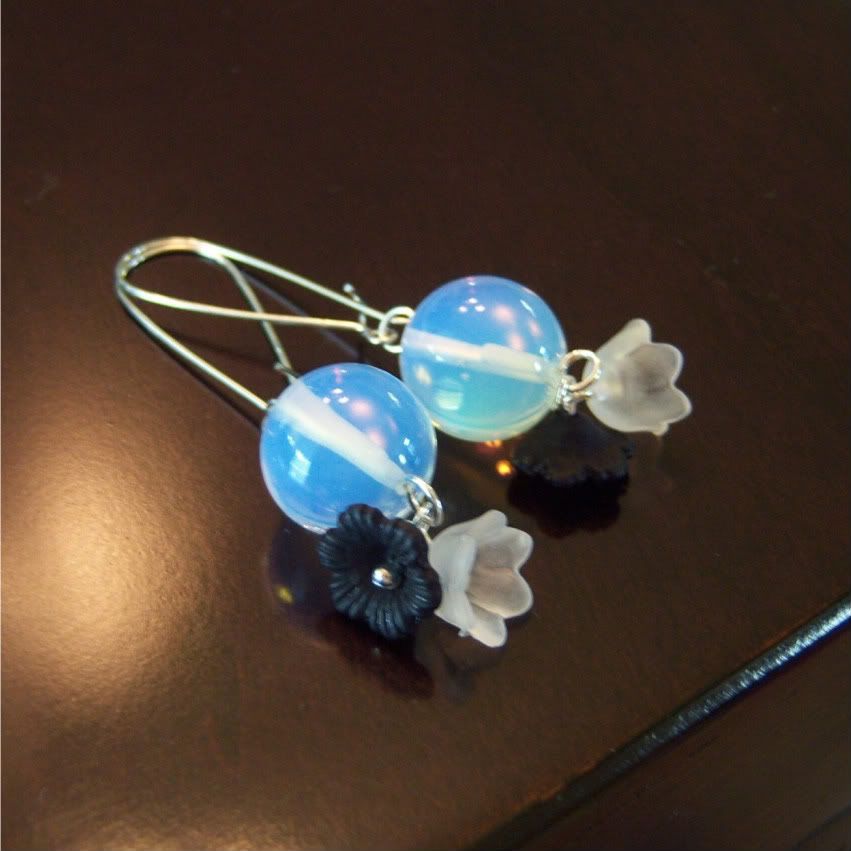 Back in stock by popular request!
Inspired by the romance of Edward and Bella under the moonlit sky on Isle Esme. So beautiful!

The Moonlit Lovers Necklace and Earrings feature round, glowing opalite above two danlging vintage acrylic flowers in black and white - The gorgeous contrast between Edward and Bella, and who they are as they come together in eternal love.

The necklace hangs on an 18-inch chain, while the earrings are elegantly placed on elongated ear wires (choose between silver plated or sterling silver below). A lovely symbol for any Twilight fan, and a stylish summer set for all
jewelry lovers alike.

Items are available individually or together below.