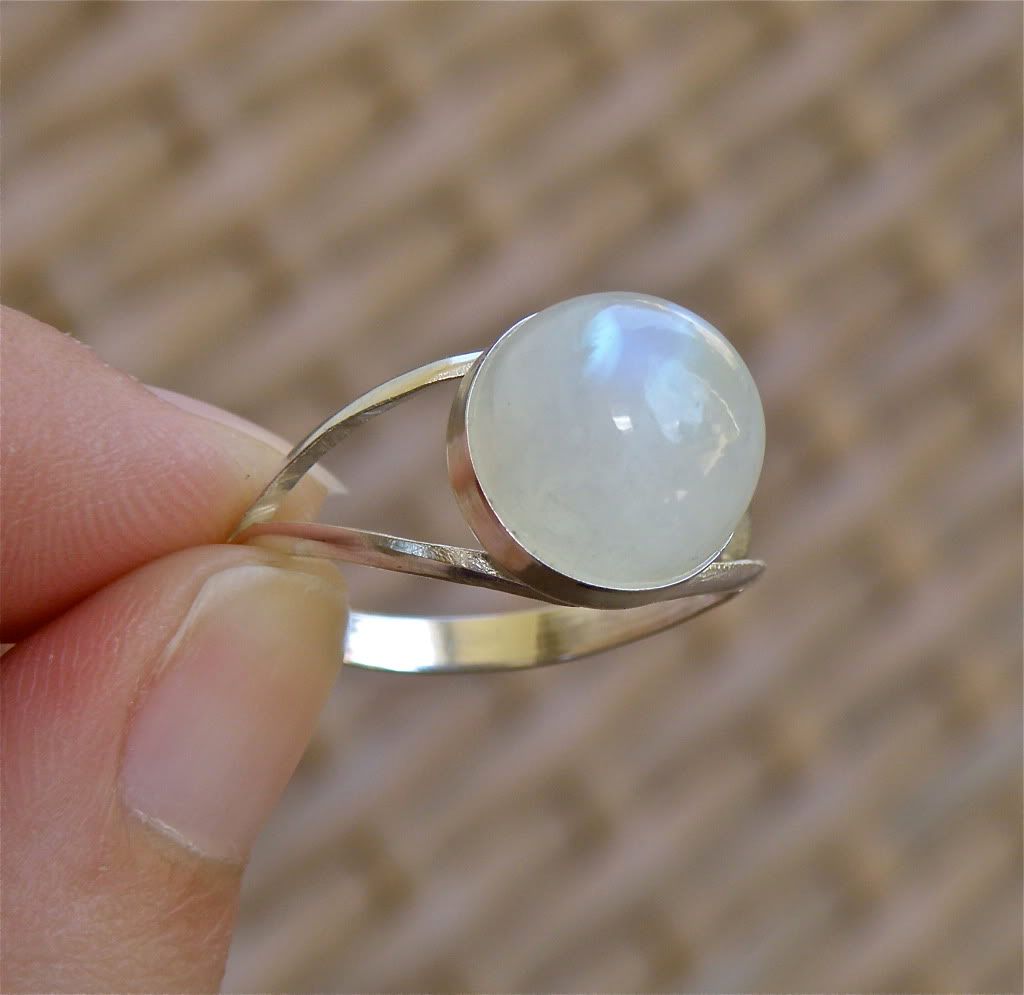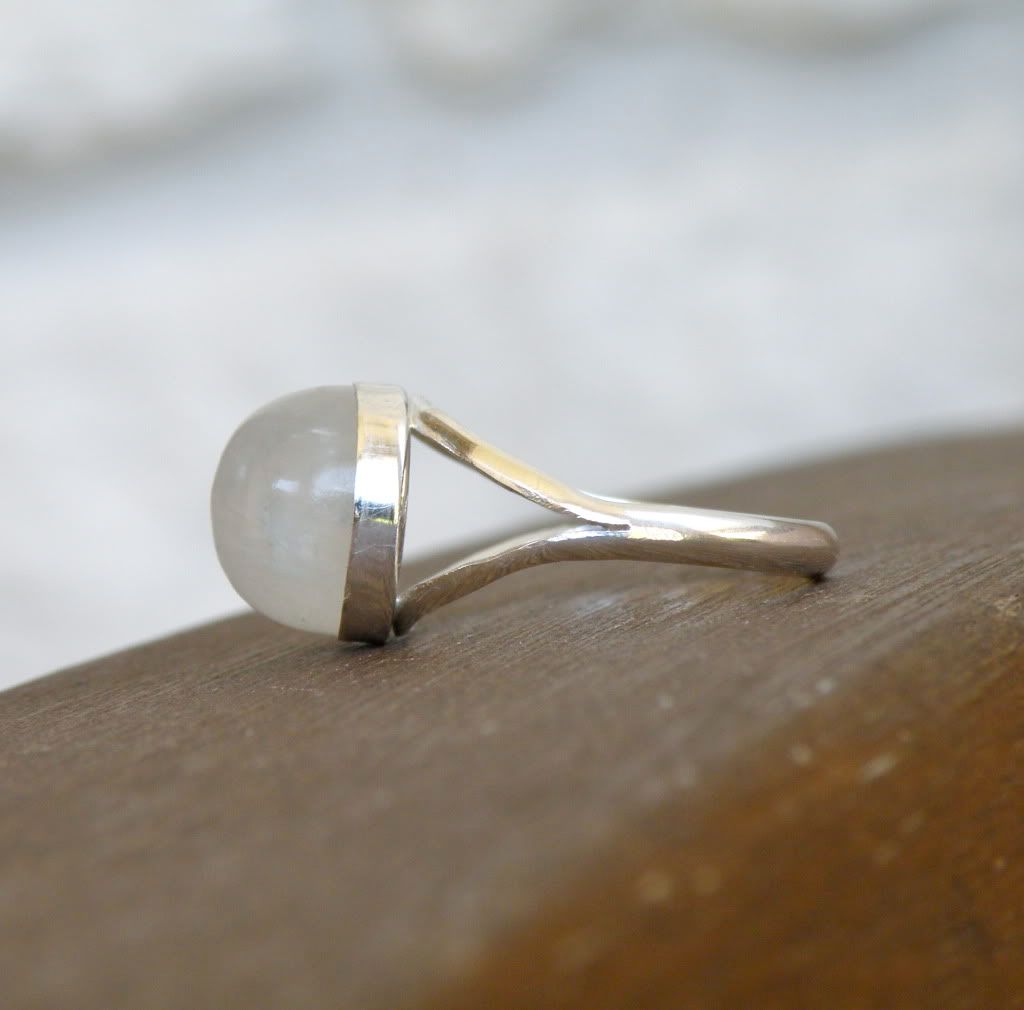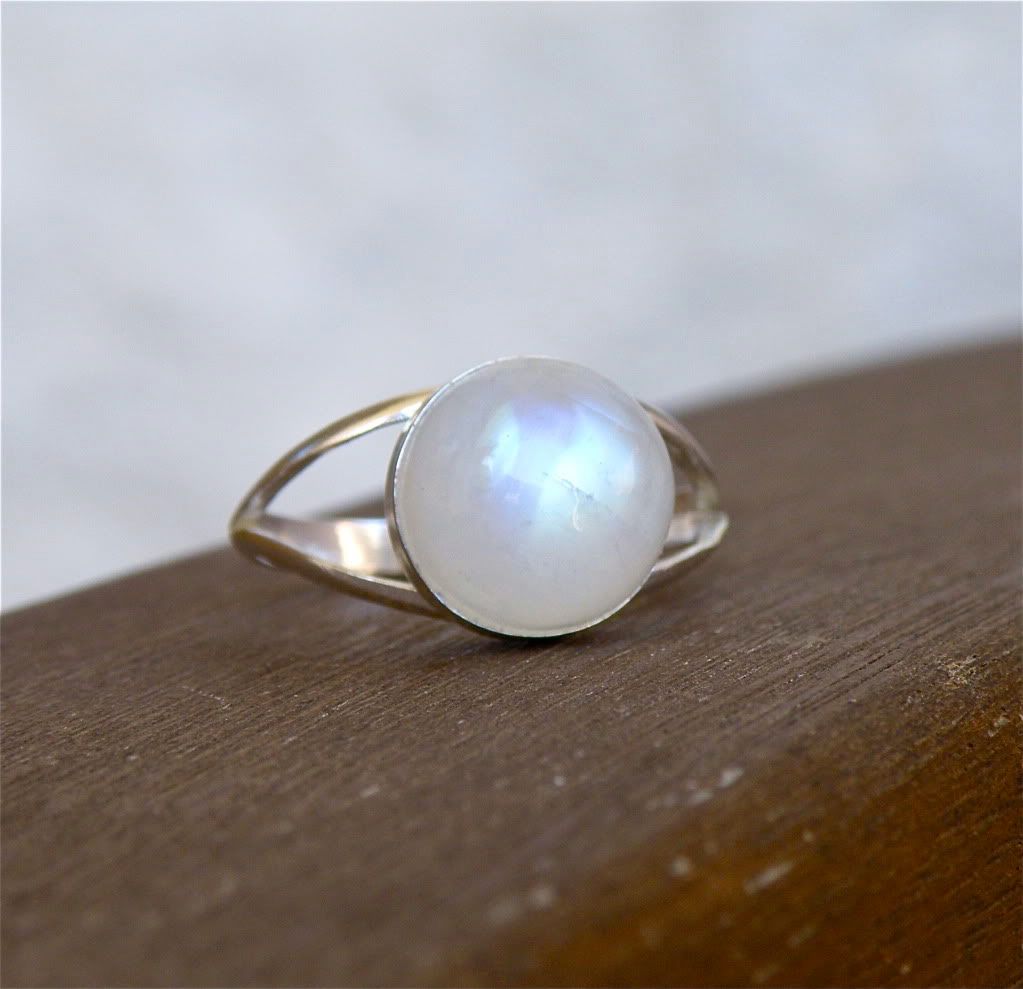 Welcome to our Encore production of the BellaBejeweled Bella Ring!

Our original Bella Rings in both round and oval have been embraced by thousands of customers worldwide, and remain our most popular items to date. To say thank you for your incredible support of our original design, we're bringing something new to the BellaBejeweled Bella Moonstone Collection.
Just like the original, the Encore Bella Ring is hand crafted with love in solid sterling silver, and features gorgeously flashy, genuine rainbow moonstones that are custom cut at the mine exclusively for BellaBejeweled. These beauties are so striking in person. You can't get this quality of moonstone just anywhere!

So what's the difference between the Original and Encore Bella Rings? It's all in the band. The easiest way to see the difference is to look at the profile of the ring, from the side. The Encore Bella Ring has been designed with a more delicate sterling silver band that's ideal for summer. It's comfortable and beautiful, yet strong and sturdy to last a lifetime. The band's gentle curve adds a feminine touch to the overall design and showcases your rainbow moonstone gem gorgeously. It's a must have for any Twilight fan, or anyone who loves moonstones. You won't want to miss out on wearing this fabulous new ring!

Previously only available as a custom order, we're making the Encore version of the Bella Ring available to everyone.
Want one? Ordering is easy! Just choose between round or oval moonstones below, and type your ring size into the box. If you'd prefer an adjustable ring, just type "adjustable" where the ring size should be,
and we'll take care of the rest!