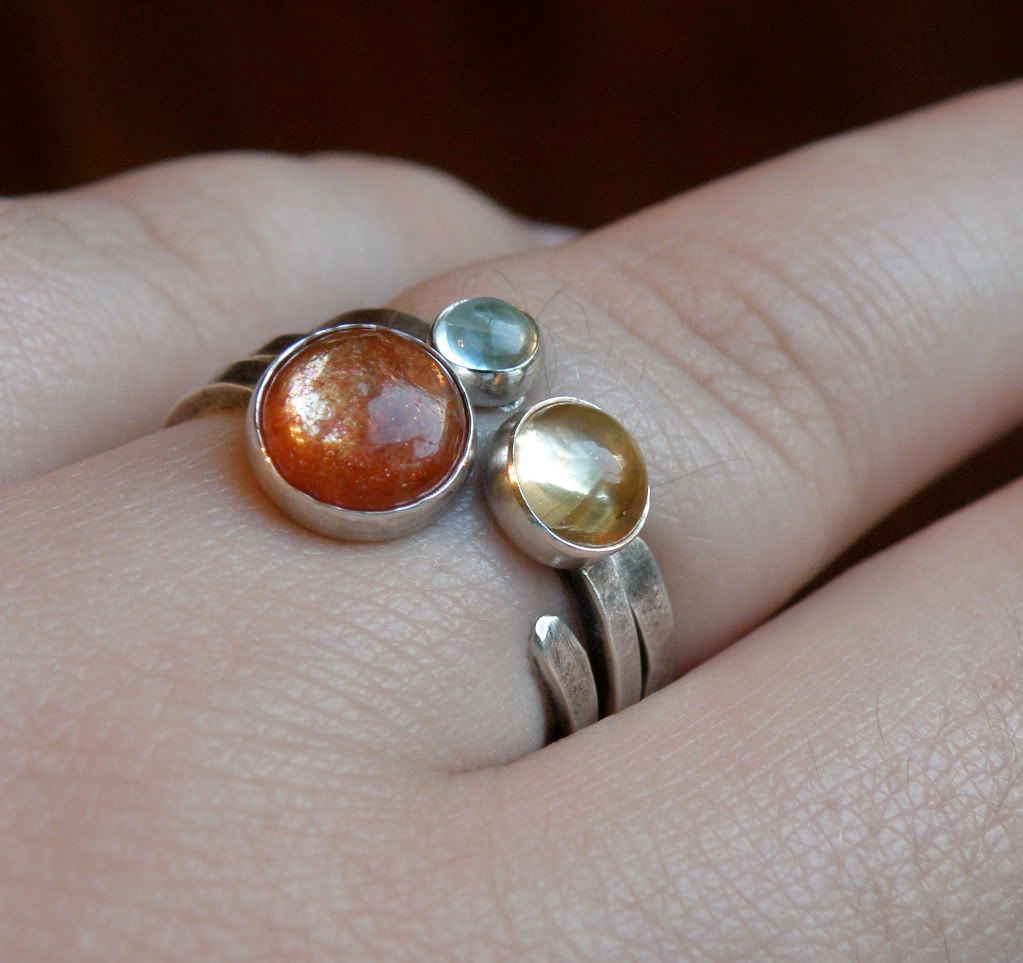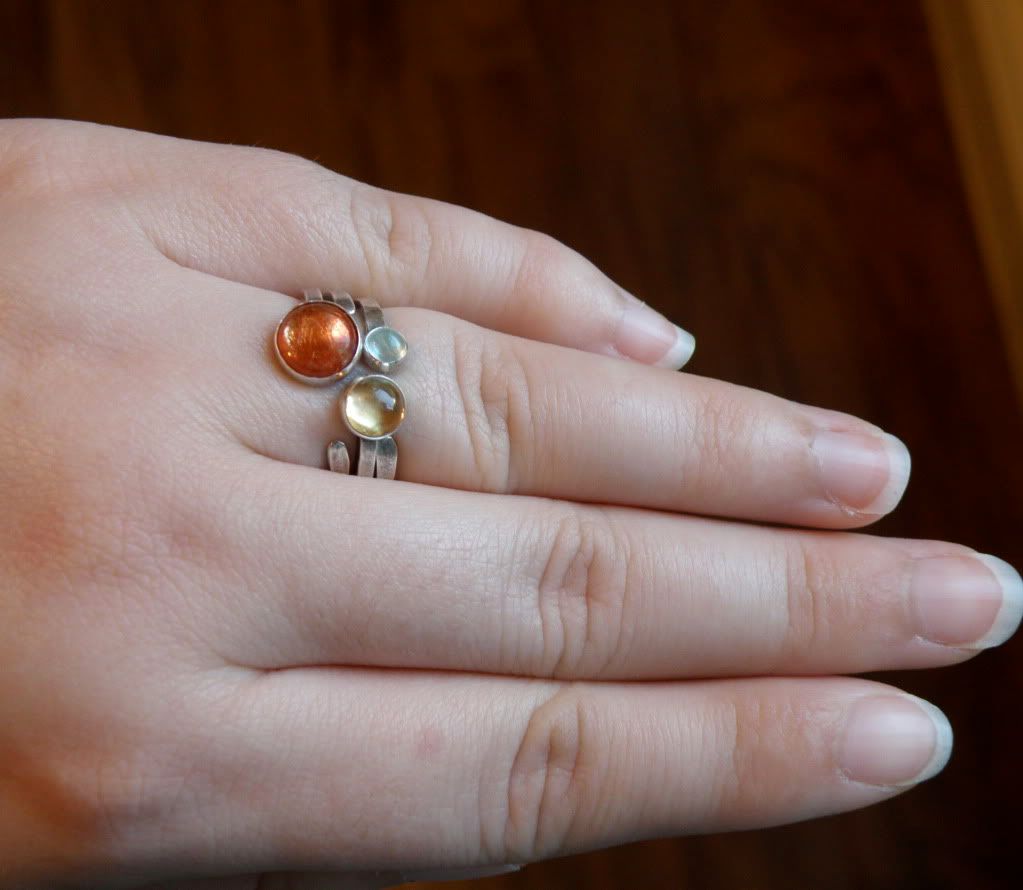 Introducing three new colors in the "Way Leads Onto Way" Stacking Ring Collection by BellaBejeweled. Inspired by Robert Frost's "The Road Not Taken," this gorgeous collection features beautiful sterling silver and gemstone stacking rings, each with an "unfinished" side to represent the part of your journey that you have yet to uncover. With 9 original rings and 3 new colors, there are endless possibilities to create a stacking set that's all your own!
NEW Stacking Rings
"Morning Dew's Way" - 4mm Aquamarine
"Sunkissed Way" - 6mm Citrine
"Warmth's Way" - 8mm Sunstone

To see more photos of the new and original stacking rings,
check out the original listing,
here.












Original 9 Stacking Rings: