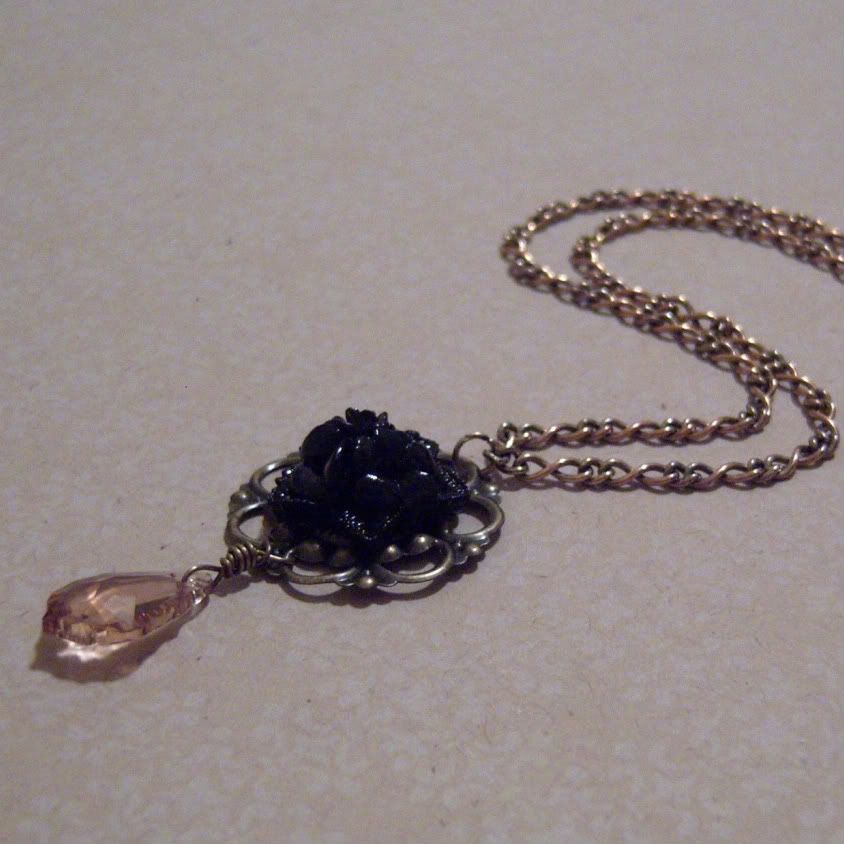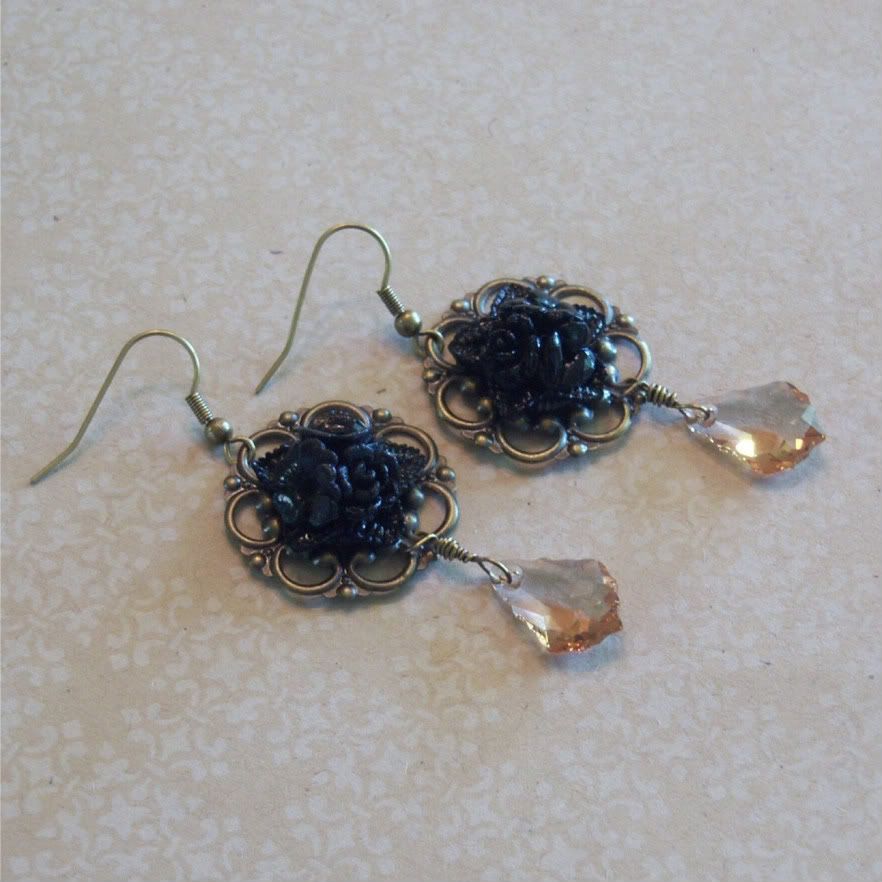 Originally debuted in Septemer of 2008, this fan favorite is back in stock by popular request!
Beautiful baroque swarovski crystals in golden topaz dangle and sparkle beneath a filigree-framed cluster of black vintage flowers. Golden topaz and onyx-black, together with intricate details similar to the fashion and style of Victorian times... just the sort of jewelry Bella might wear to keep thoughts of Edward with her all day long.

The necklace hangs delicately on a unique vintage brass chain measuring 17 inches (length can be altered upon request). The earrings measure just under 2 inches and hang on brass earwires (need them in sterling silver? just ask!). Both are available individually on the menu below, or buy them together as a set and save!