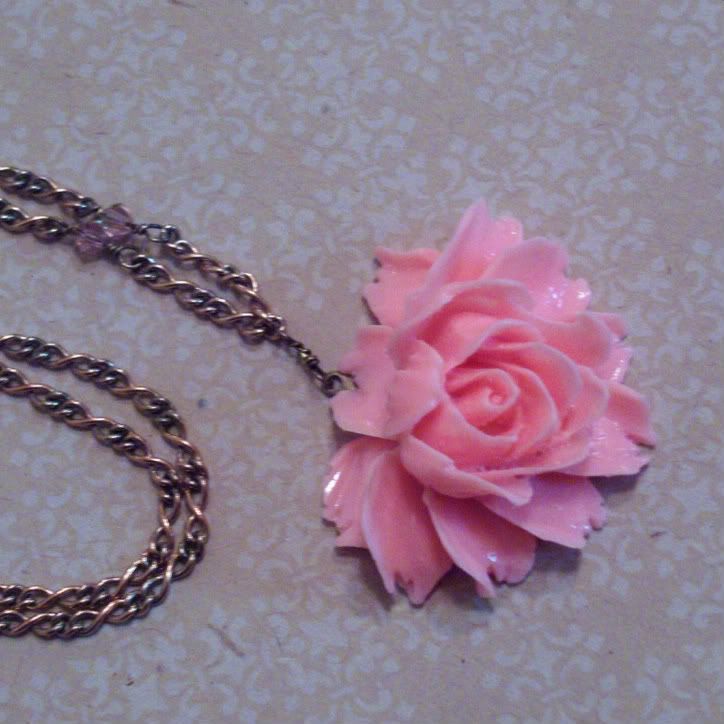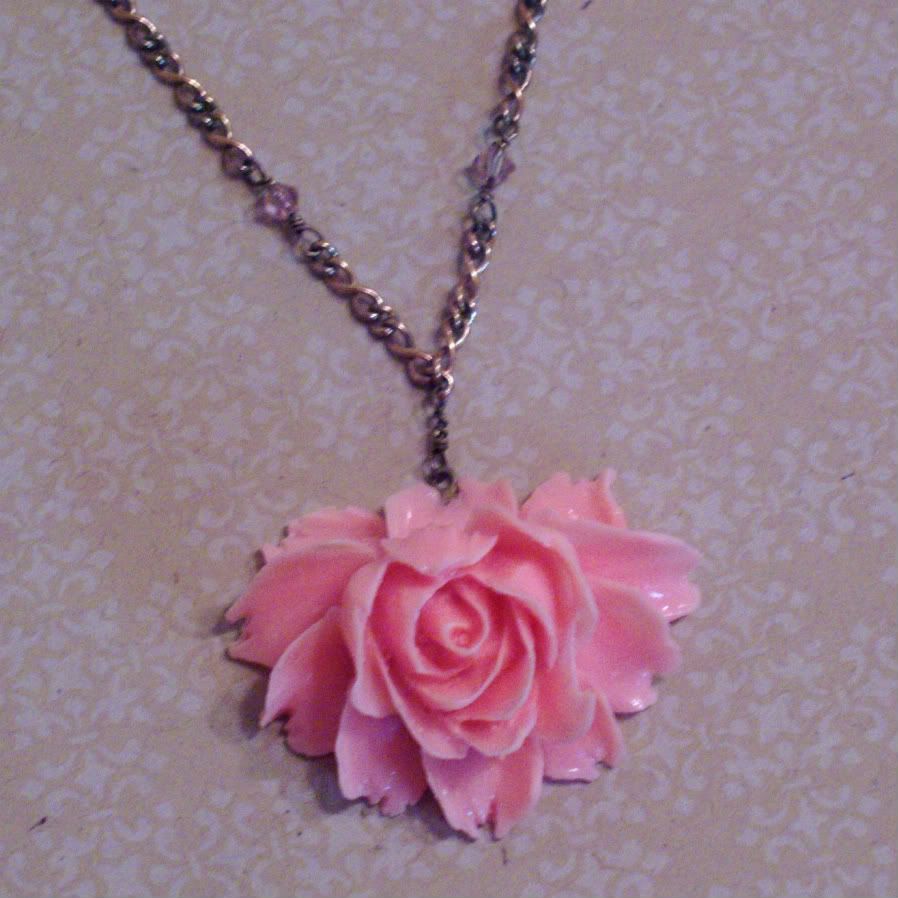 Back in stock just in time for Eclipse!

A pale pink carved lucite rose hangs delicately on a unique vintage brass chain. The rose is accented by petite swarovski crystals in cantalope - an interesting color that shifts from pale pink to pale green, depending on the light. Intricate, fragile, beautiful and blushed... all the things Edward sees in Bella as their love grows.

The necklace is available on a vintage brass chain as seen above, or in sterling silver. Just choose your metal and length preferences on the menu below!