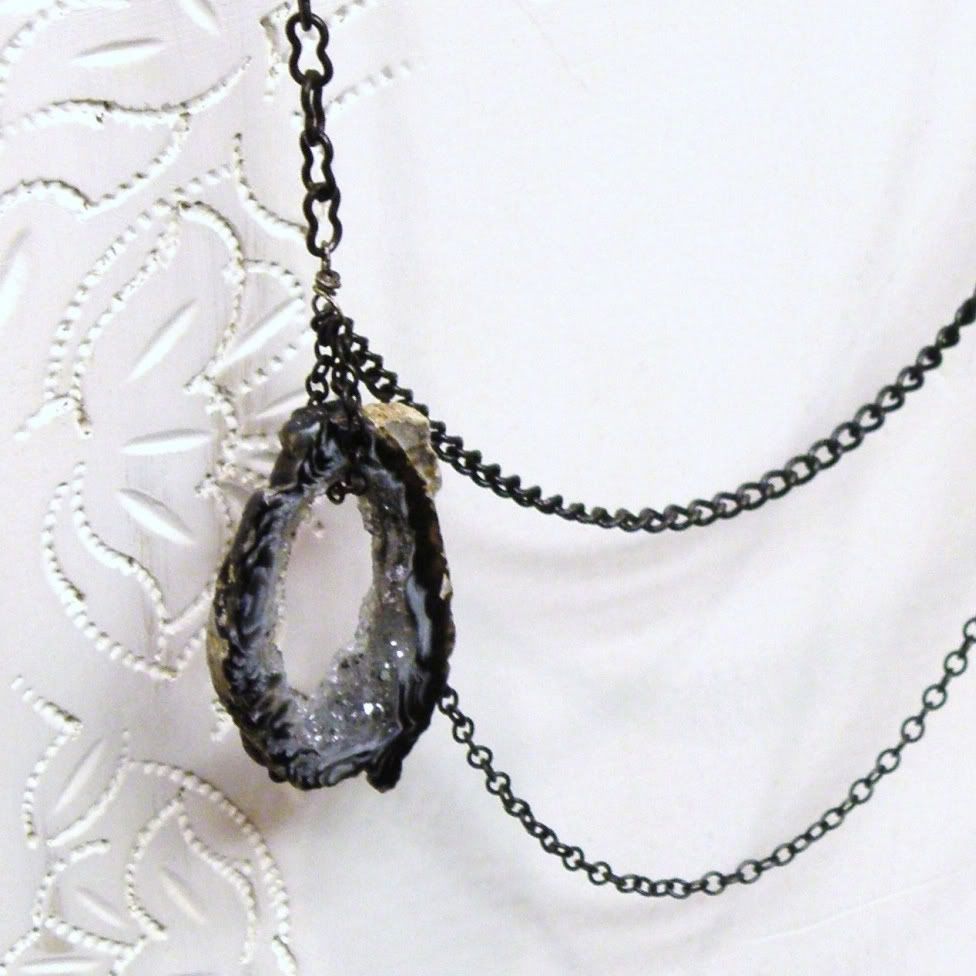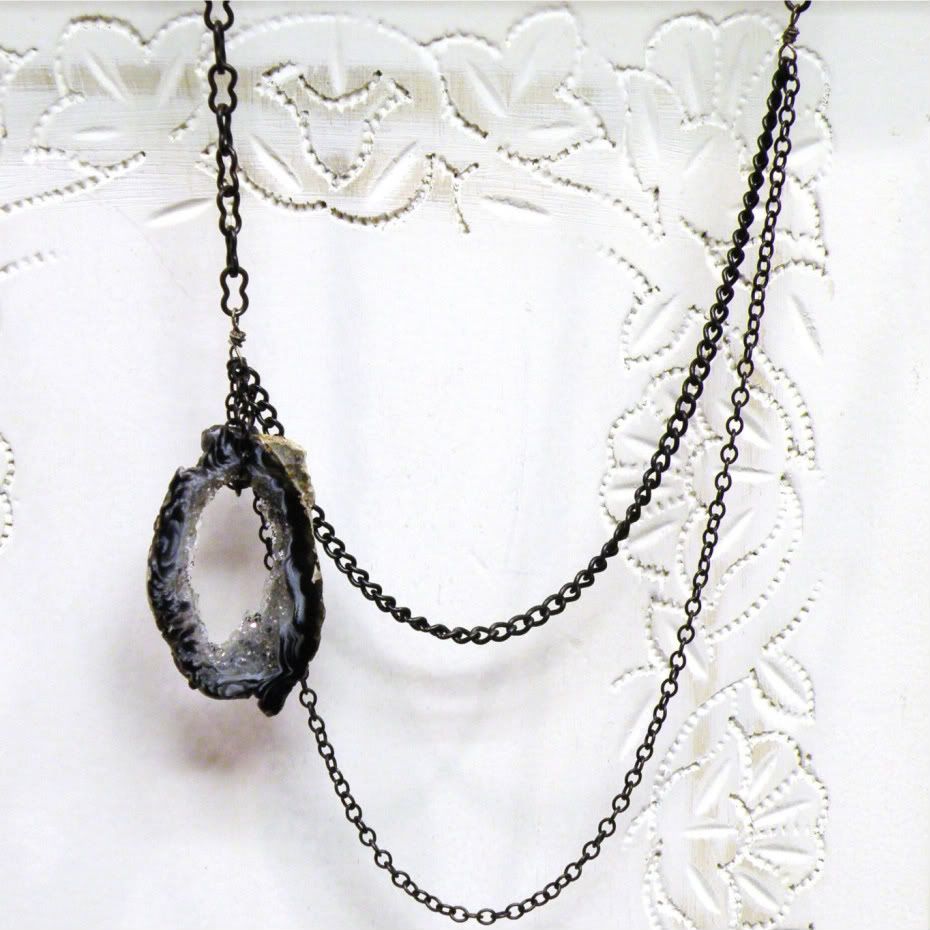 This fabulous necklace was originally offered by BellaBejeweled a year ago, and quickly sold out. We're excited to bring it back to you now by popular request!
Show off your inner rocker with this gorgeous necklace inspired by the Muse song, Supermassive Black Hole. The necklace features an incredible slice right out of a natural agate geode, which hangs with layers made of 3 different oxidized raw brass chains. The slice is polished and smooth to be comfortable for wear on either side, and the inside is lined with stellar, sparkling druzy crystals. I am LOVING the druzies. Can't say enough about them... So I'll let this necklace speak for itself.

Make no apologies. Be different... Be YOU.

The agate slice measures just under 2 inches long. The necklace itself closes with a handmade clasp and can extend from 17 inches to about 28 inches.

Due to the natural individuality of the agate slice, each Supermassive Black Hole Necklace is one of a kind. I have a limited number of agate slices, so if you love this statement piece, grab it before it's gone again!