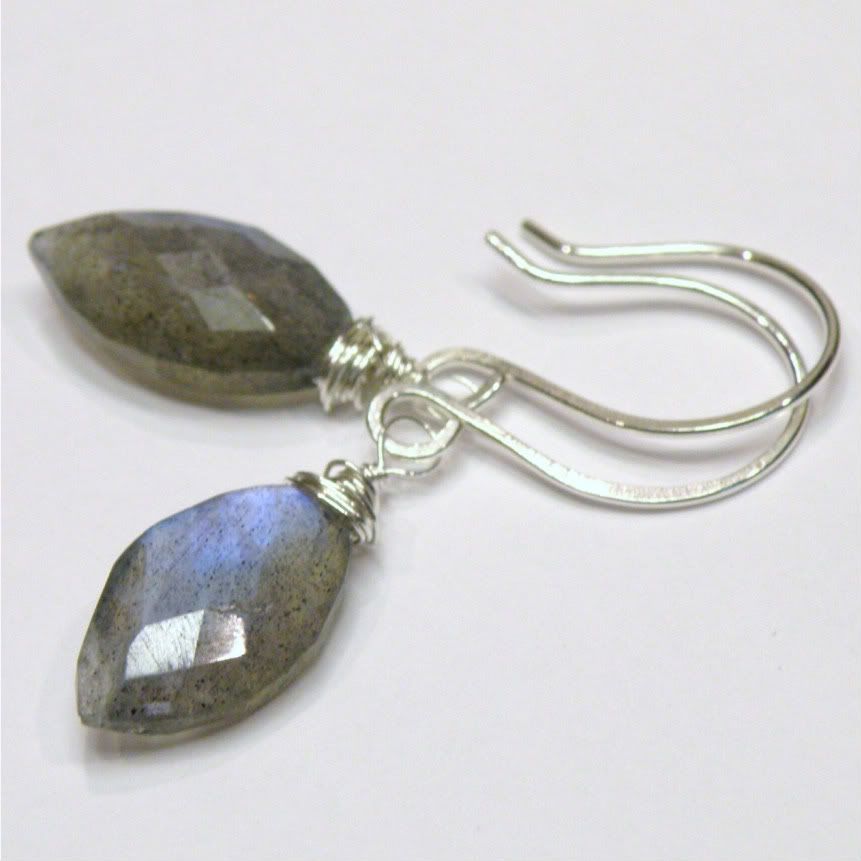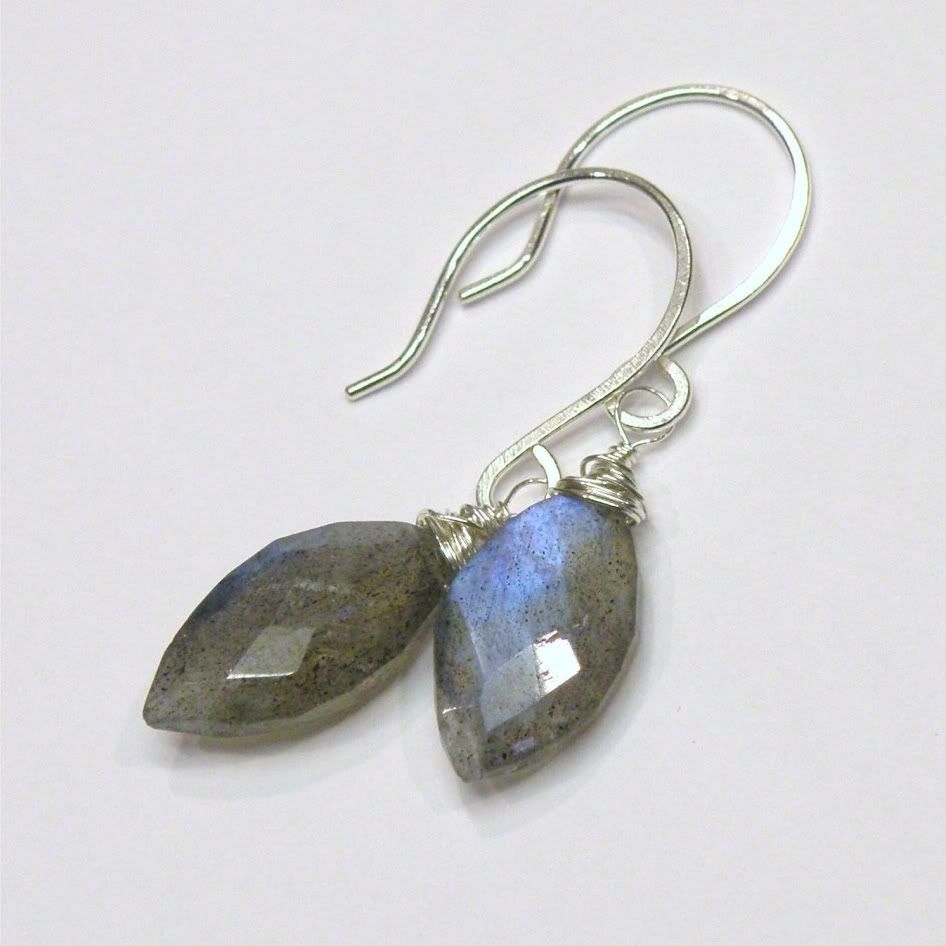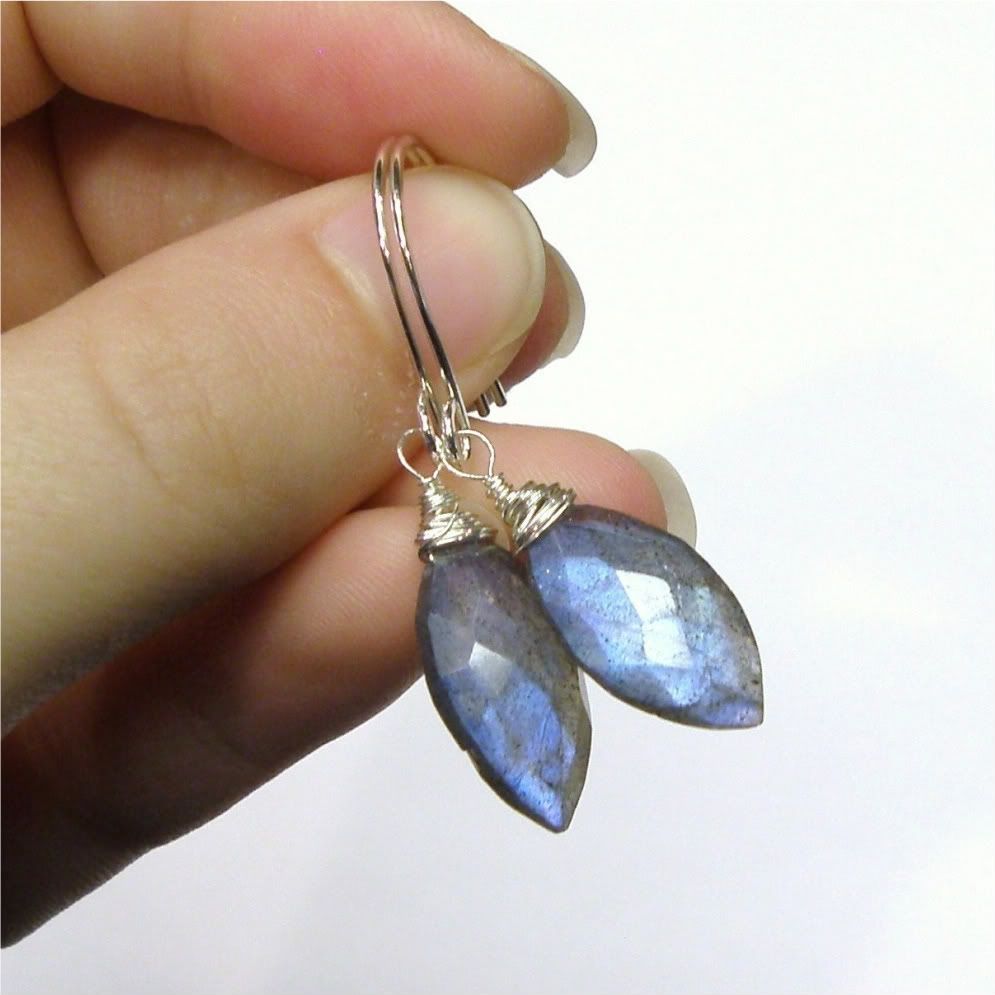 I absolutely love these earrings! Inspired by the always overcast, misty, stormy weather that provides the setting for the Twilight saga, this understated design highlights two gorgeously glittery, faceted labradorite gemstones. These labradorite stones are so unique, with a speckled, softly glittery texture and flashes of blue and green. Originally introduced by BB in 2008, I'm so happy to be able to bring them back to you now!

The handcrafted sterling silver earrings are a perfect balance - simple enough for every day wear, or dress them up gorgeously. I can almost hear the thunder rolling just looking at these lovelies.

Please note that no two labradorites are alike! Each stone has its own unique markings and flashes of color. So, in a way, each pair of earrings becomes one of a kind. :) These marquise cut labradorites are incredibly flashy, so while the markings may be located differently, each pair of earrings is sure to have tons of blue/green flash!
Want to see more? To learn more about these earrings and to place your order, check out the full listing at:
http://bellabejeweled.com/product/in-the-mist-earrings/