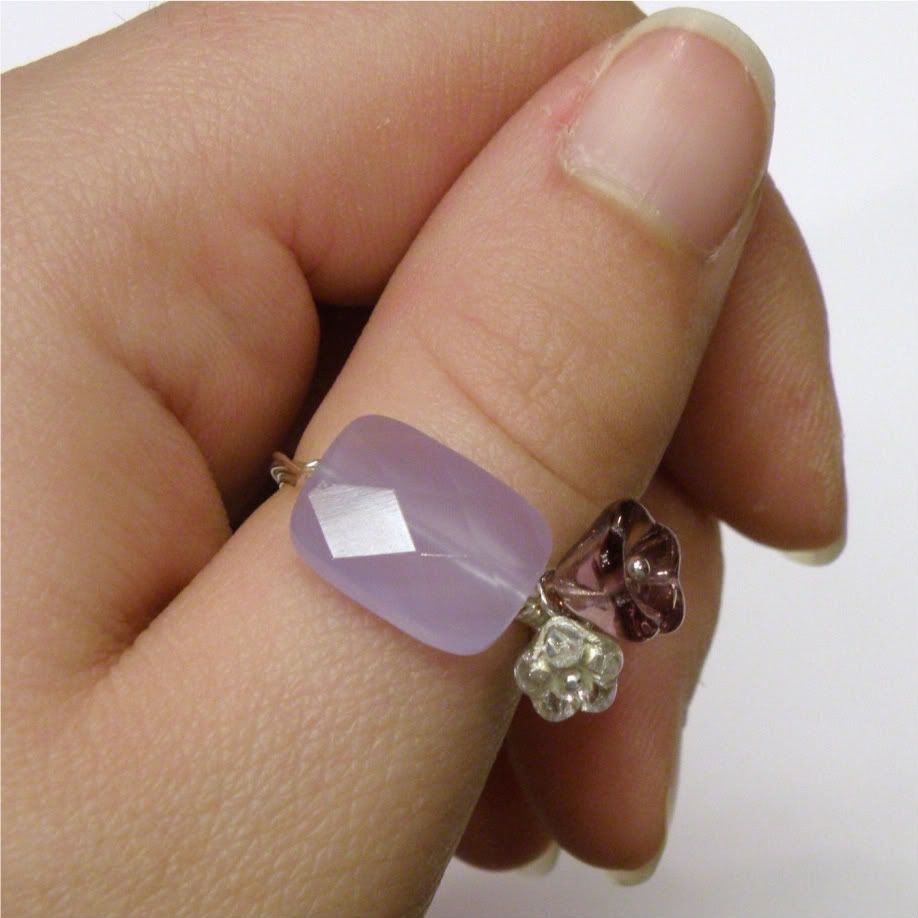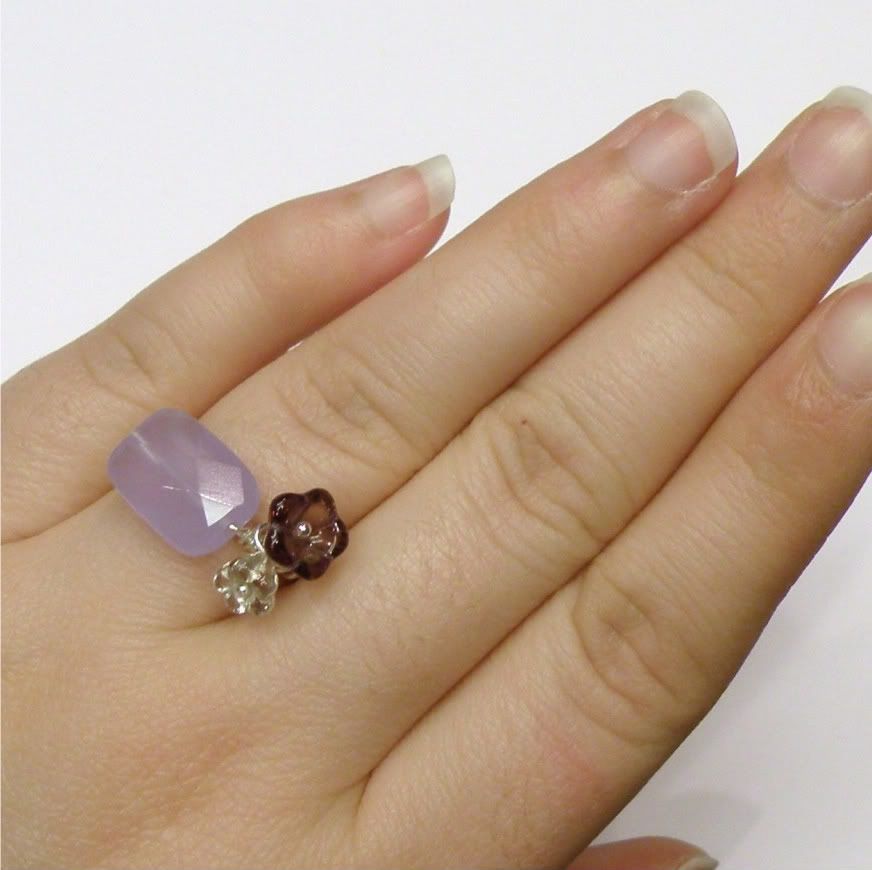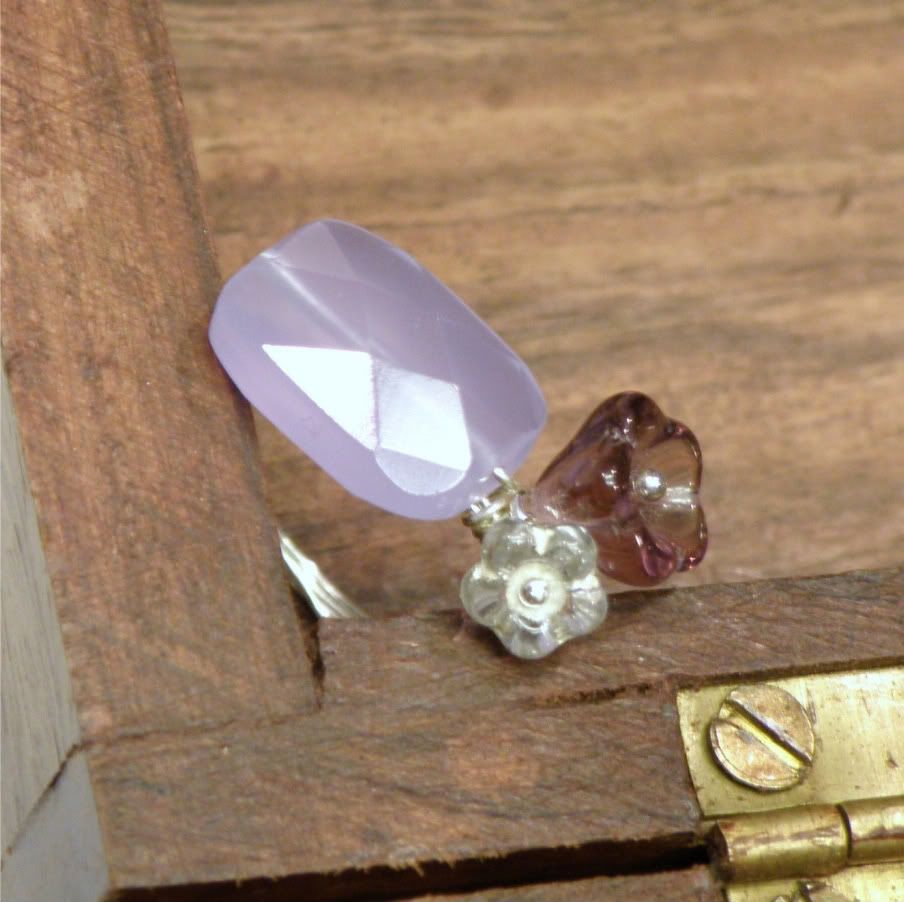 First introduced a year ago, this popular collection was quick to sell out. We're so glad to be able to bring it back to you now!

From the seller who brought you the very first Edward's Song Necklace, the very first Bella movie-inspired jewelry, the very first genuine baltic amber jewelry inspired by Edward's Eyes... BellaBejeweled is excited to bring you our Intoxication Collection, featuring jewelry inspired by the character's fragrances, as described in the Twilight series. A first of its kind, you won't find this gorgeous fragrance-inspired jewelry any where else!

This gorgeous ring was inspired by the irresistible lavender freesia fragrance that caused so much trouble for Bella. Gorgeous lavender chalcedony is accented with pretty czech glass flowers, as alluring and unique as Bella herself.

Each ring is handmade with care in your ring size. Common sizes are in stock and ready to ship, but we are happy to customize your ring in ANY size (half and quarter sizes are ok, too!).
Choose between a silver plated or solid sterling silver ring below, and be sure to leave your ring size in the box so we can customize your perfect fit! If you prefer an adjustable ring, just type "adjustable" where the ring size should be, and we'll take care of the rest.

To check out the complimenting bracelet, click here!