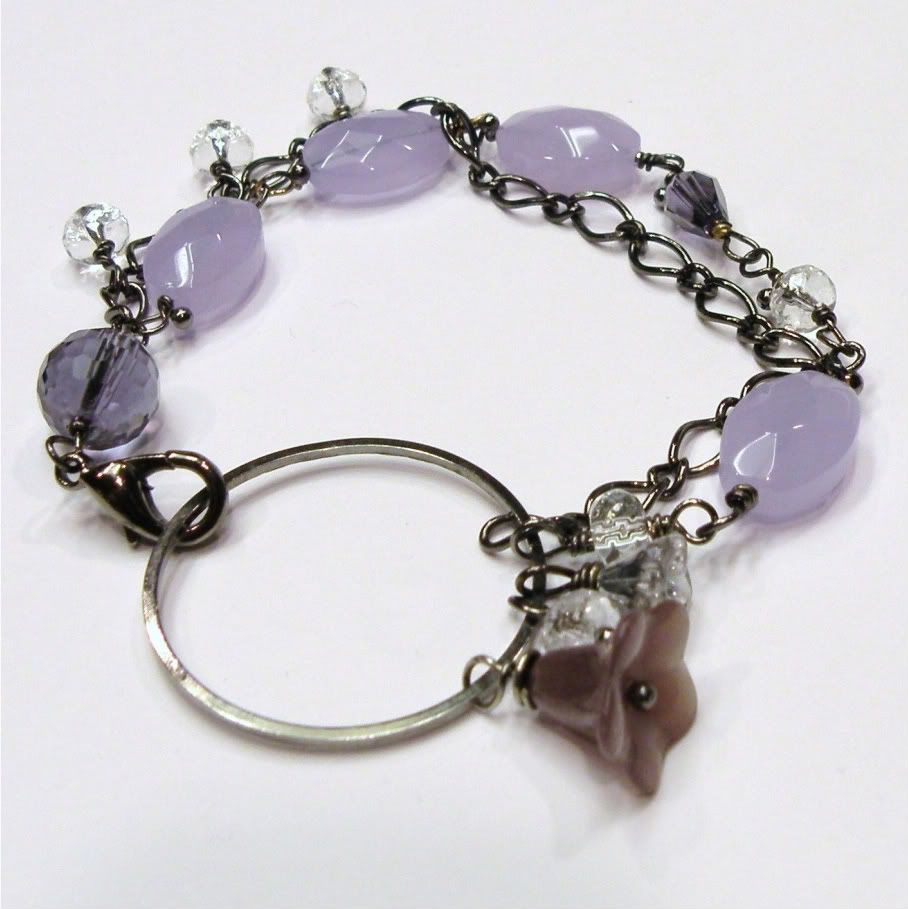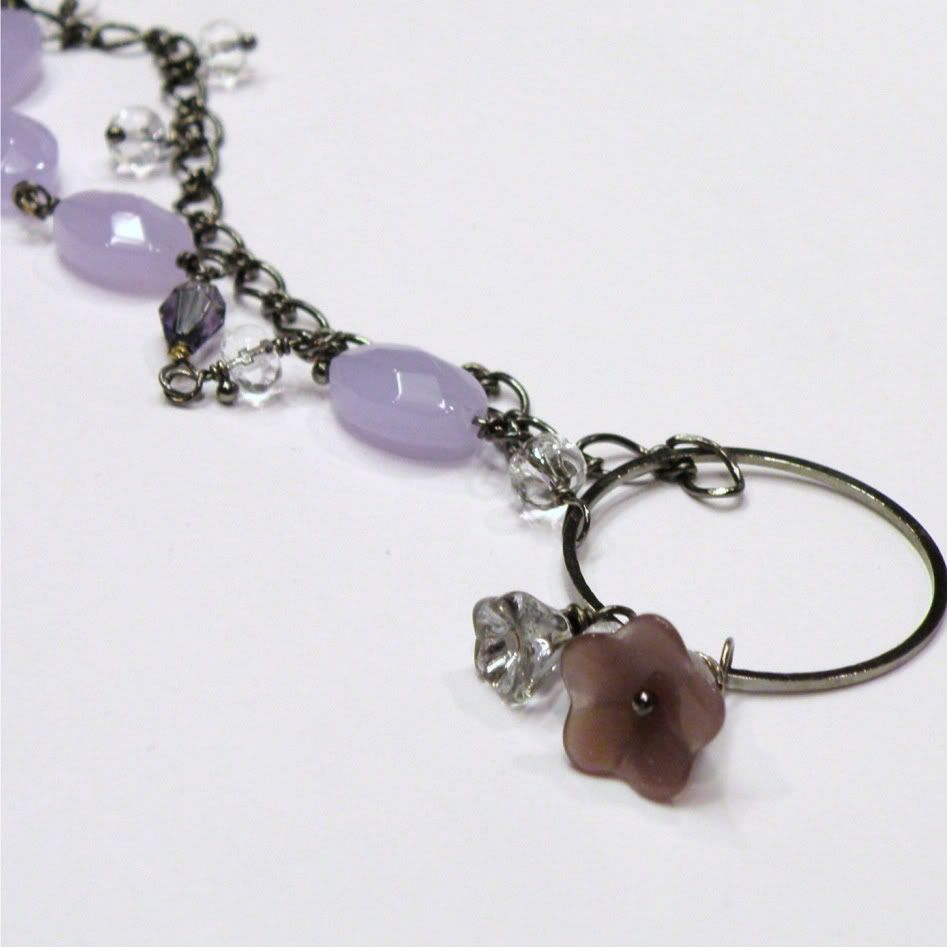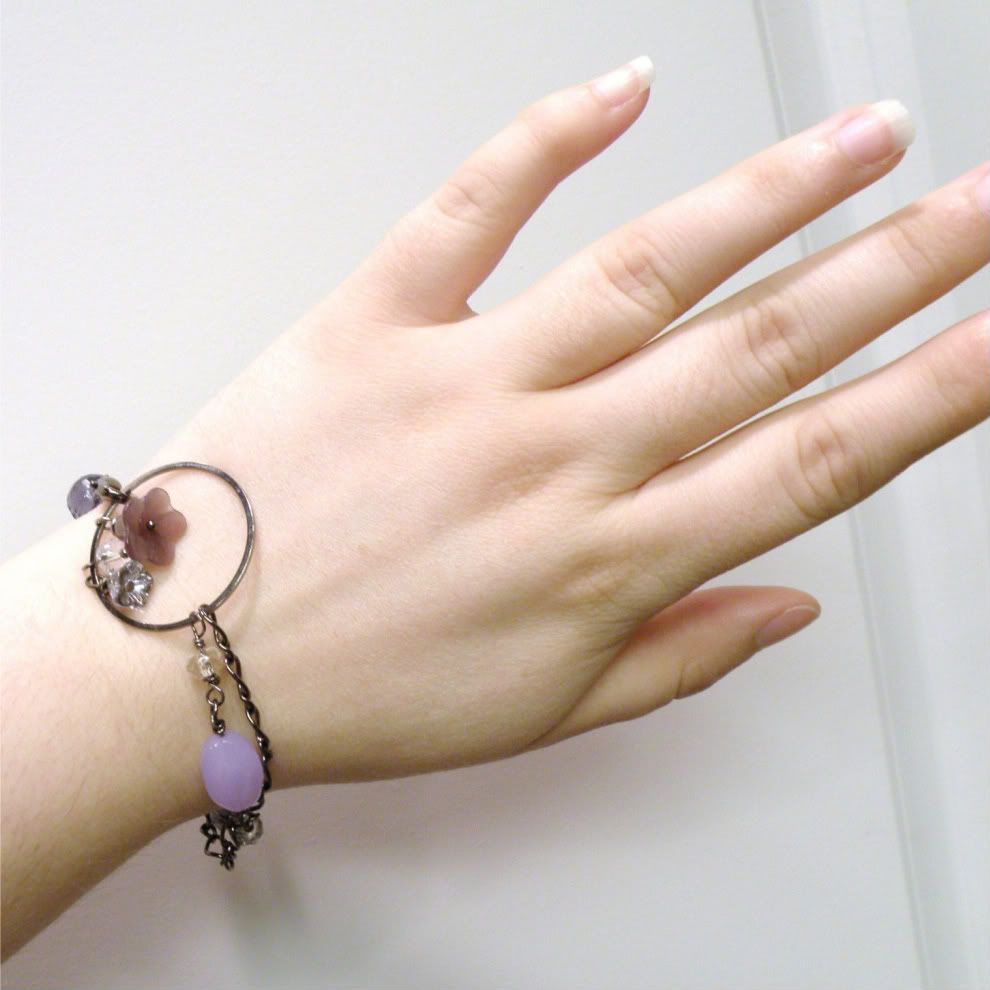 You've been asking for it and here it is! We're happy to announce that this lovely bracelet is back in stock by popular demand.

From the seller who brought you the very first Edward's Song Necklace, the first Bella movie-inspired jewelry, the very first genuine baltic amber jewelry inspired by Edward's Eyes... Yet another innovation from BellaBejeweled!

We're happy to bring back the BellaBejeweled Intoxicating Collection - a line of jewelry inspired by the character's fragrances, as described in the Twilight series. A first of its kind, you will not find this gorgeous fragrance-inspired jewelry any where else! First introduced a year ago, this popular collection was quick to sell out. We're so glad to be able to bring it back to you now!

This drop-dead-gorgeous bracelet was inspired by the irresistible lavender freesia fragrance that caused so much trouble for Bella. Vintage czech glass, sparkly crystals, and dark grey gunmetal come together in this lovely bracelet design, as beautiful and unique as Bella herself!

The bracelet is available for a limited time and measures 7.5 inches. Need it in a different length? All you have to do is ask!