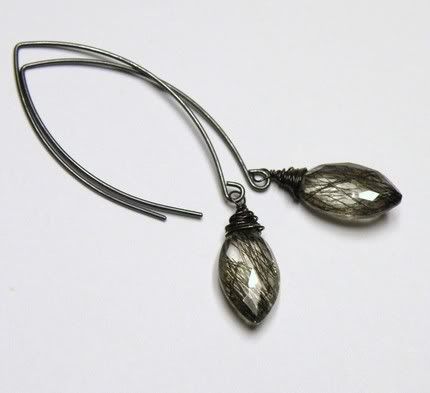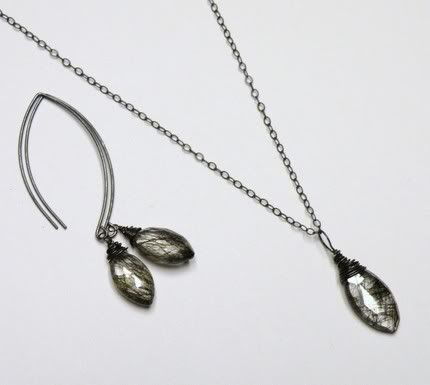 Dark, mysterious, breathtakingly beautiful.

Make a statement without the frills. These gorgeous earrings feature two insanely high quality tourmalinated quartz gemstones, handwrapped in oxidized sterling silver. This is the highest quality that I've seen in this stone in a long time! The clarity and luster (sparkliness) of the quartz is fantastic, and just the right amount of markings create a one of a kind, clearly visible pattern within each stone.

The earrings are made entirely of solid sterling silver, which has been oxidized to give it its deep, gorgeous color. The gemstones have been carefully matched - each pair is unique and equally fantastic! They make a gorgeous statement alone, or wear them with your Jasper necklace as the perfect compliment!