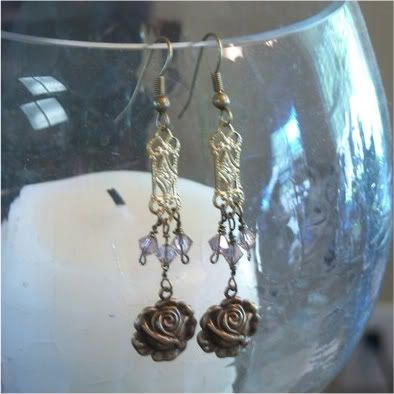 Old, feminine, and decadent... just like Rosalie!

Vintage brass roses and filigree hang delicately with vintage rose swarovski crystals. Measuring about an inch and a half beneath brass ear wires, these earrings would be lovely on a warm summer evening (or any time of day!).

Go ahead... enjoy a little self indulgence, no one will mind!