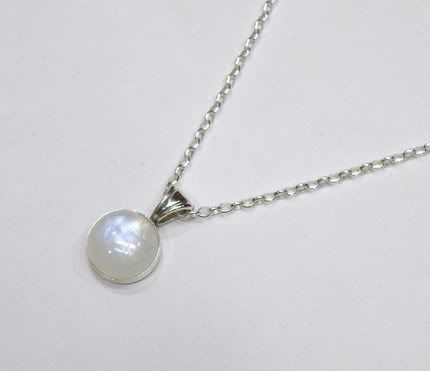 Many thanks to the Bella Cullen Project and the producers at Forks University for choosing BellaBejeweled! Check out the amazing Safety First music video here:


http://www.forksuniversity.com/


The Safety First music video from the Bella Cullen Project premiered at TwiCon just before the Twilight Movie Screening. Watch the video to see Bella wearing the BellaBejeweled Moonstone Necklace in nearly every scene. Wow!

The Bella Cullen Project chose the best, and so can you. Get this original BellaBejeweled design, and don't forget to share the music video with your friends!

Originally created just for me and a few friends, I just can't keep this sweet Bella-inspired necklace a secret anymore!

Using one of the stones that was custom-cut for my Bella Ring project, I designed this simple necklace to highlight the beauty of the Rainbow Moonstone at the center. The handmade pendant with a beautifully set stone hangs on an 18-inch sterling silver chain. Simple and chic, it looks gorgeous alone, or when complimented with your Bella Moonstone Ring!