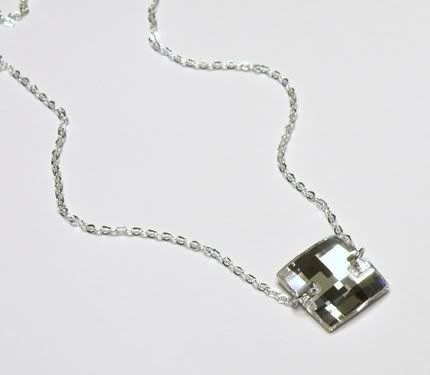 After tons of requests, I am happy to bring you the BellaBejeweled version of the necklace Bella wore to prom in the Twilight Movie!
A large, incredibly sparkly Swarovski crystal is suspended on an 18-inch silver plated chain. Simple and sweet, this necklace is the perfect accessory for anyone who loved Bella's prom outfit!
Looking for Bella's Moonstone Ring or her Turquoise Bracelet? They are available in my shop!
Want to see more photos of the Prom necklace? To see more and to place your order, check out the full listing at:
http://bellabejeweled.com/product/prom-necklace/